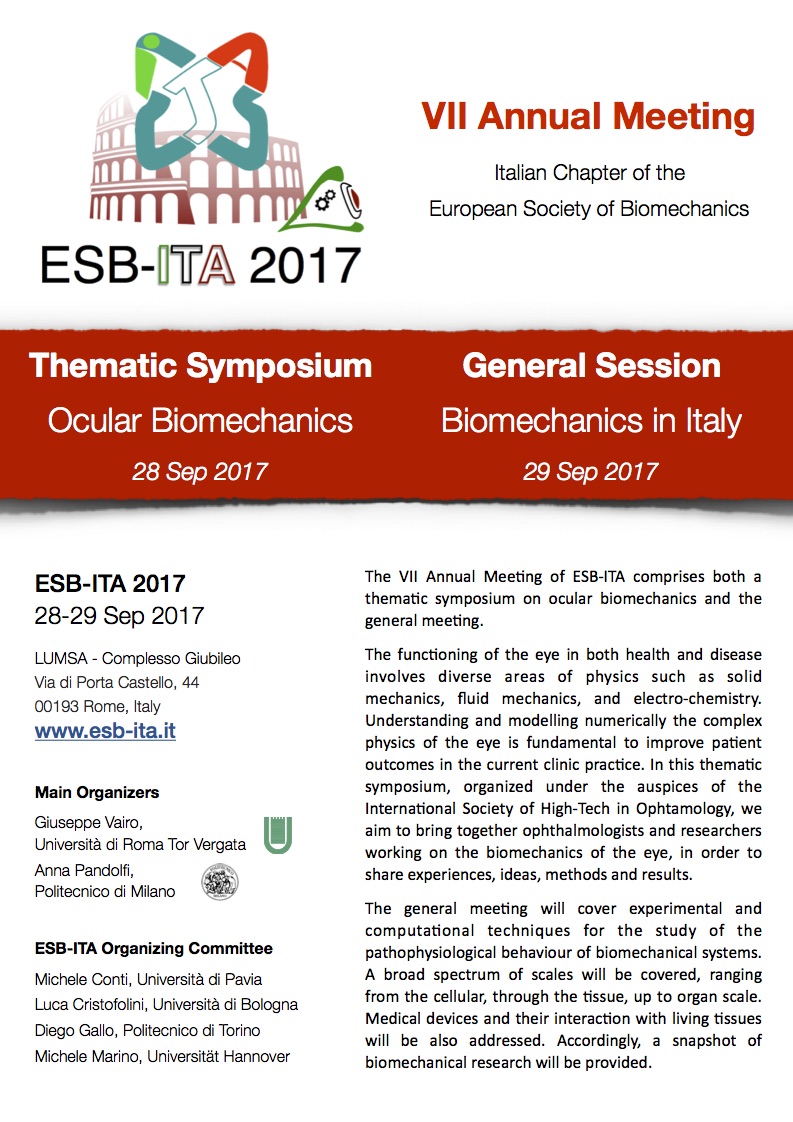 The VII Annual Meeting of ESB-ITA comprises both a thematic symposium on ocular biomechanics and the general meeting.
The functioning of the eye in both health and disease involves diverse areas of physics such as solid mechanics, fluid mechanics, and electro-chemistry. Understanding and modelling numerically the complex physics of the eye is fundamental to improve patient outcomes in the current clinic practice. In this thematic symposium, organized under the auspices of the International Society of High-Tech in Ophtamology, we aim to bring together ophthalmologists and researchers working on the biomechanics of the eye, in order to share experiences, ideas, methods and results.
The general meeting will cover experimental and computational techniques for the study of the pathophysiological behaviour of biomechanical systems. A broad spectrum of scales will be covered, ranging from the cellular, through the tissue, up to organ scale. Medical devices and their interaction with living tissues will be also addressed. Accordingly, a snapshot of biomechanical research will be provided.